This is a session aimed to focus on the principles of pressing from the front. We kept it simple without an information overload but wanted to emphasise key points.
We had 20 players (inc. 2 GK's) so with the 10v10, took off a red ST and blue CB.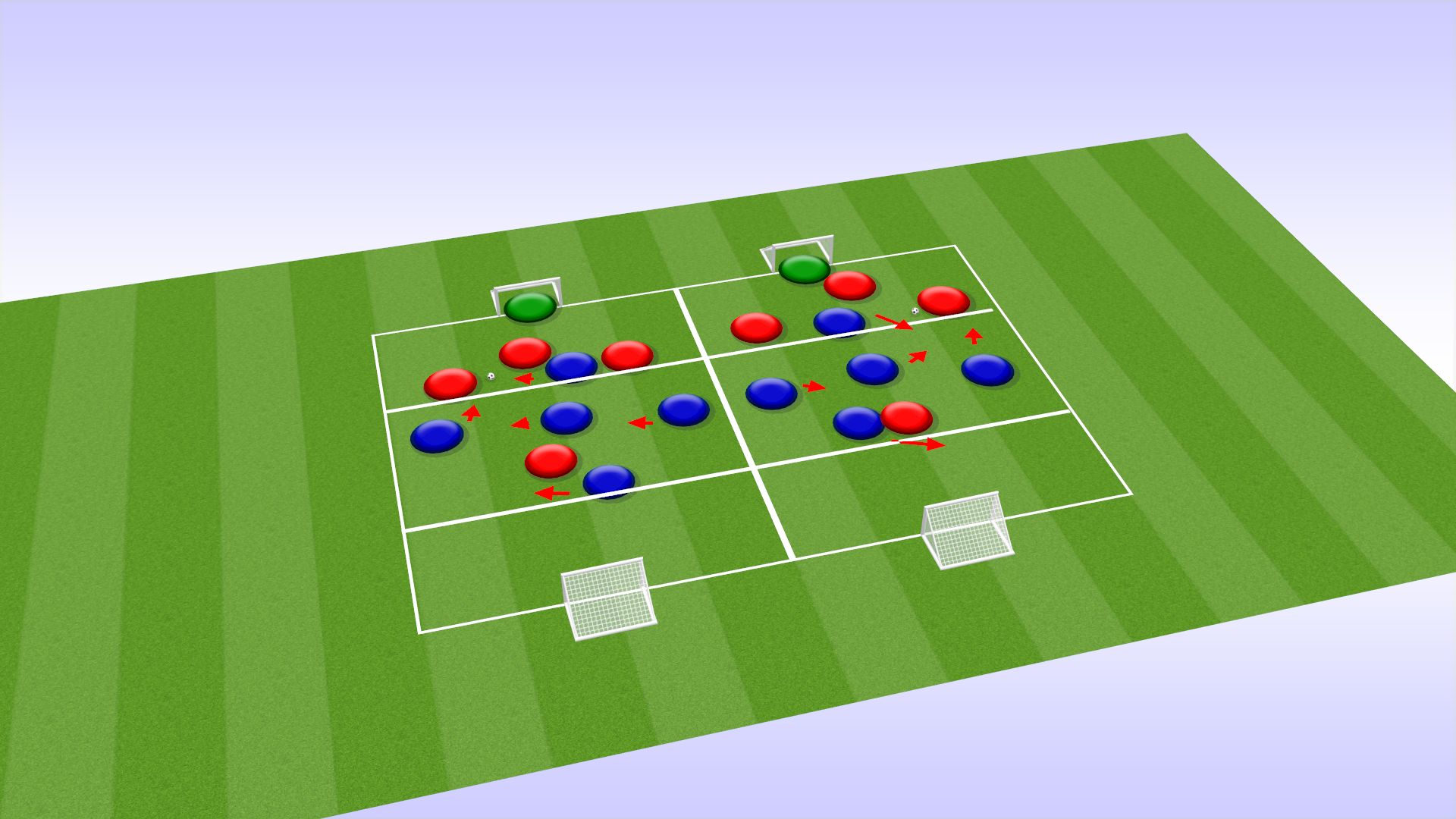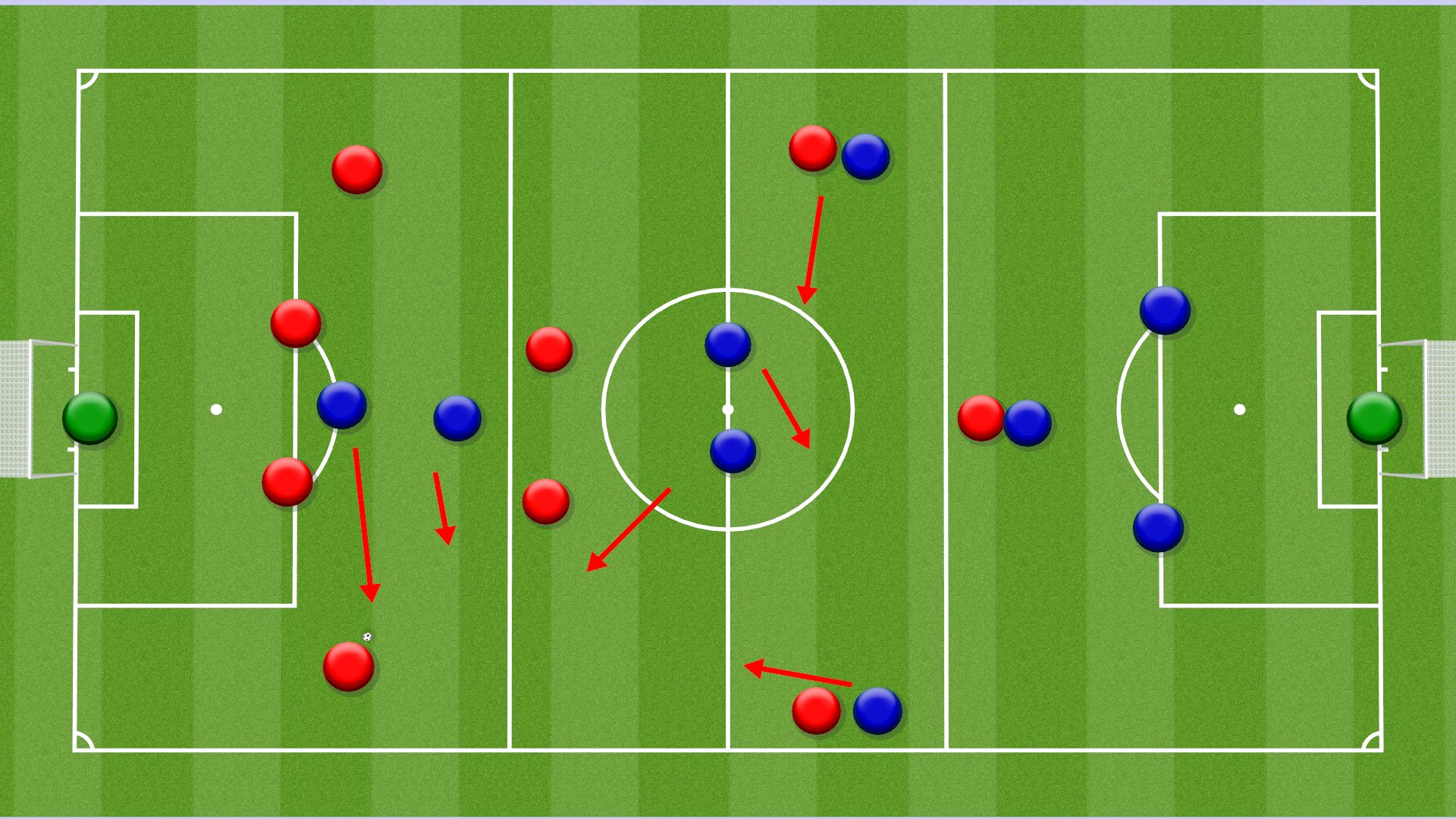 Adapt it as necessary for your groups and settings and please let me know how it goes.
Twitter – @LloydOwers